Climate Change is Happening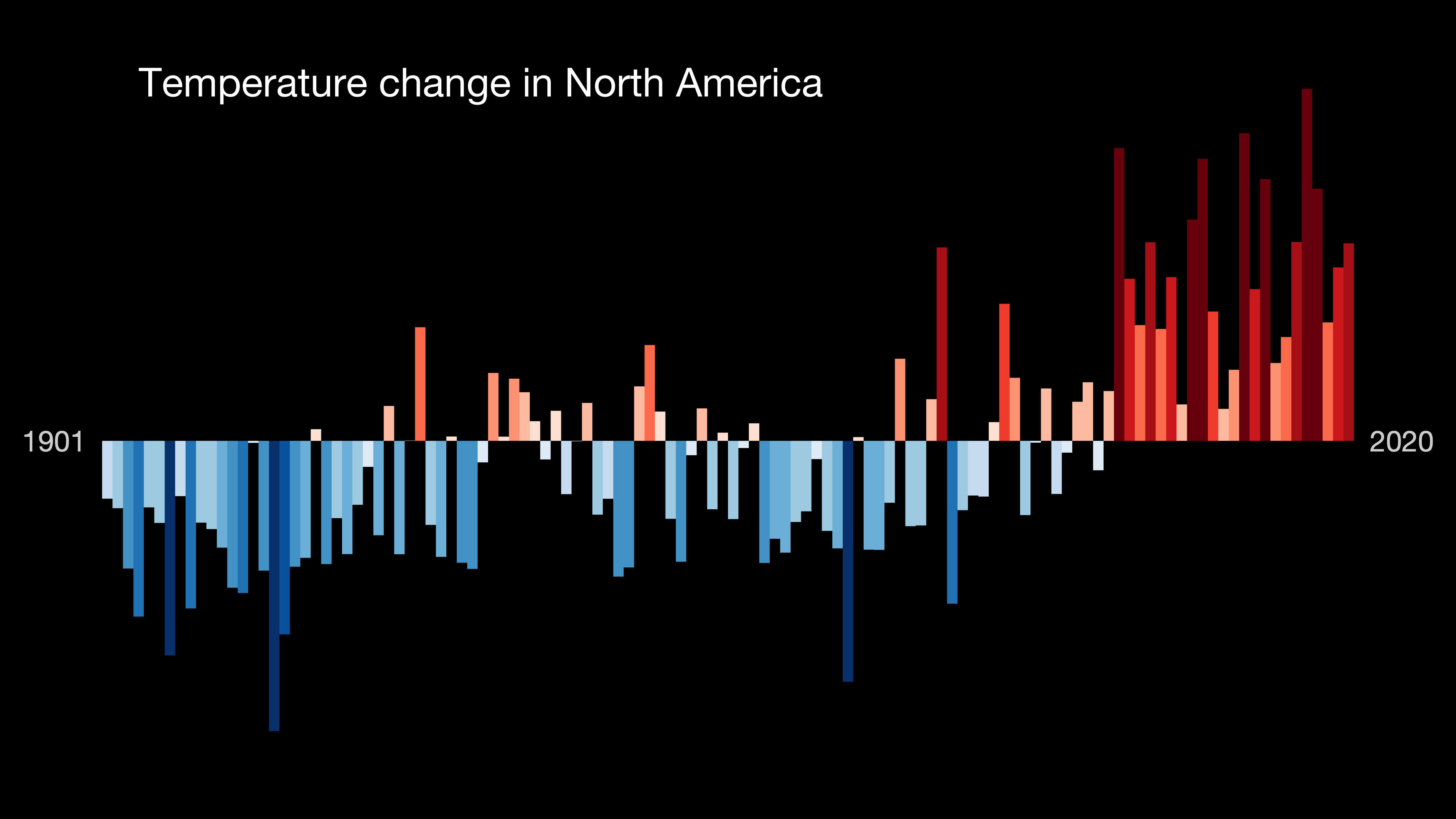 Above graphics from Ed Haskins at Reading University: https://showyourstripes.info/b/globe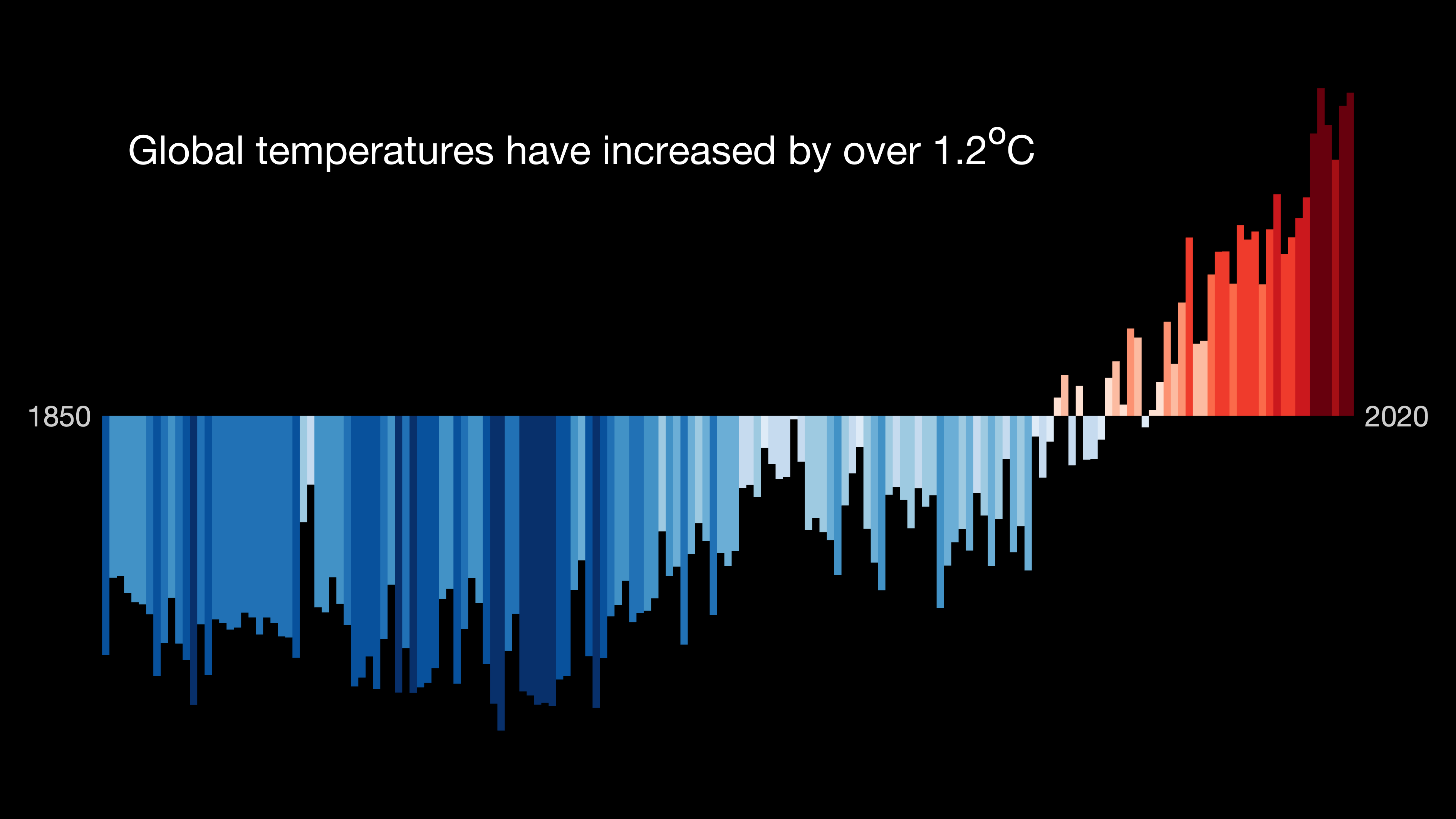 We can see all around us that temperatures are rising, snow and rainfall patterns are shifting, and more extreme weather events—like heavy rainstorms and record high temperatures—are occurring. The climate of the American Southwest is experiencing many of these changes. Over the last century, the average annual temperature has increased about 1.5°F. 
With grant assistance from the Nina Mason Pulliam Charitable Trust, The Arboretum completed Expanding the Depth and Breadth of Climate Change Common Knowledge: Using Research Gardens as a Common Thread, a set of middle school curricula (grades 6th-8th) on climate change education. The curriculum guides highlight the Southwest Experimental Garden Array (SEGA) as a means to inform students not only about climate change science but how local entities are working to provide solutions for climate change issues.
Two grants from the Institute of Museum and Library Services (IMLS) have helped us develop the outdoor, interactive Climate Change Center which features seven kiosks that discuss the science, technology, engineering, and mathematics used in the Southwest Experimental Garden Array.