Welcome to the Arboretum at Flagstaff!
Flagstaff's high-elevation demonstration gardens, wild woodlands, and sun-drenched prairies are waiting for you at the foot of the San Francisco Peaks!
Walk the trails and gardens of the Arboretum. There are two loop trails that go into the woods and include educational signage along the way and several smaller paths to explore. The outer loop takes you to a picturesque bench on the edge of the meadow with a breathtaking peak-side view. If you are more in the mood to relax in place, find a nice nook and sit down with your book or some writing inspired by nature. Do some forest bathing in our relaxing environment. Your leashed pup is always welcome to explore with you. Feel free to bring a picnic, a sketch pad, a camera or binoculars for bird watching under the big sky amongst the shady pines!
Downloadable map
Online map of the grounds
The gardens are closed for the season.
But we are getting ready for 2023!
Every dollar counts for non-profits and we are so grateful to everyone who chooses to donate to The Arboretum at Flagstaff, a 501c3 non-profit organization.
Host Your Event at the Arb!
Up to 250 guests can enjoy a beautiful natural setting with San Francisco Peaks as the backdrop. Ceremonies, receptions, and rehearsal dinners to make your day incredible.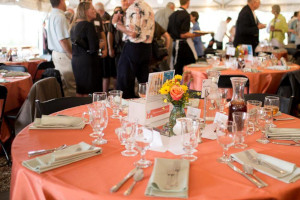 The Arboretum offers your guests the beauty and tranquility of being surrounded by the Coconino National Forest, while still offering modern amenities for comfort.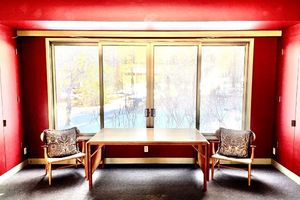 The Walter Reichardt House is the 1960s-era home of Arboretum founder Frances McAllister. It was renovated in 2007, and can host groups of up to 50 people.
Thank you to our 2023 Sponsors!
Would you like to support The Arb this season? Email: nate.omeara@thearb.org