The Arb is OPEN – and so is the Public Restroom!
Open to the public:  Wednesday through Sunday (CLOSED Monday and Tuesday)
Other than the restrooms, all other public buildings are CLOSED.  Please do not approach staff without a mask on.  Dogs are welcome but are required to be leashed at all times.    Please pick up after yourselves and your dogs.
Donations are requested:  $5 per person/$3 per dog.
Please read the information at the check-in area and follow the posted guidelines.
Have a question about a plant or tree?  Please contact Cassidy.Gale@thearb.org or Sheila.Murray@thearb.org.
All other questions can be sent to info@thearb.org.
Enjoy your visit!
At 7,150 feet in elevation, The Arboretum at Flagstaff is a unique destination with a unique mission, specializing in plants native to the Colorado Plateau and northern Arizona. The Arboretum is home to 750 species of plants in greenhouses, gardens, and natural habitats–located on 200 acres deep within the Coconino National Forest. Once the home of founder and philanthropist Frances McAllister, The Arboretum today houses horticultural collections and rare plant specimens nestled among historic buildings in a natural setting.
Pop Up Weed Pull Saturday, September 19th!
The Invasive Plants Ranger Program is hosting a "Pop-up Weed Pull" this Saturday, Sept. 19th in Sunnyside. Please bring your own gloves, tools and bags will be provided. To register, please contact Sheila.Murray@thearb.org.
Plants are now for sale in our online gift shop!
We've added several plants to the online gift shop – get yours before they are gone!
Support The Arb with a purchase from our online gift shop!
Back By Popular Demand!
Members & visitors keep asking us where we got our awesome Arb shirts – they were a fundraiser created by our Research Botanist Sheila Murray (she drew the design!).  Visit the link below to order your t-shirt, tank top or sweat shirt today!
Garden sculptures available for sale
Approximately 30 garden sculptures from our Botanical Blacksmiths collection are now available for purchase online!
James Balog, Redbud tree in spring bloom, Maggie Valley, NC, April 2001. Photograph. ©2001 James Balog Photography/Earth Vision Institute. Courtesy of the artist.
The Arboretum at Flagstaff is a proud co-sponsor of the Honoring Trees Online Exhibition!  Click here to visit this amazing exhibit!
Honoring Trees invites us to reflect on the splendor of trees, the challenges climate change and human stresses pose to trees, and our opportunity to respond with creativity and courage. The exhibition features work by 14 of today's leading artists: James Balog, Edward Burtynsky, Judy Chicago, Jiyoung Chung, Nancy Cohen, Xavier Cortada, Dudley Edmondson, Lee Goodwin, Peter Handler, Claire Kelly, Maya Lin, Sheila Ransom, Alexis Rockman and Eric Serritella. An accompanying resource directory shows where you can help plant and care for trees and educate others about the importance of trees to our future. View the exhibition: www.honoringthefuture.org/honoring-trees
Honoring Trees An Online Art Exhibition Open Now FUTURE HONORING THE ® Creating Climate SmART Communities Honoring the Future, a nonprofit, harnesses the power of art to educate, empower and engage the public on climate change. We spark conversation, inspire action, and empower individuals, communities and businesses to create a climate smart world.
Donate to The Arb!
We have many projects, programs, gardens and initiatives worthy of support, some of these are Milkweed for Monarchs, the Penstemon Collection, our Mushroom Garden, Summer Camp Scholarships, Environmental Education, the Youth Climate Summit or simply donate to our greatest needs.  If there is a specific area of our organization that you would like to support, please note when you donate.
Your donations are critical to the success of The Arb!  Thank you for your continued support!
Open 9 am to 4 pm
Wednesday through Sunday (CLOSED Monday/Tuesday)
2020 Suggested Donations: $5 per person $3 per dog
 Last admission is 3:30 pm

All dogs MUST be leashed.  Please pick up after your dog.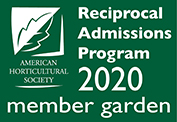 The Arb members get free admission to any of the 330+ gardens listed on The AHS Website. It's a great deal, since our memberships start at $40, while many gardens charge much more!
*This is not a membership to other gardens; only daily admission is reciprocal.
Join the Arb!
By becoming a member of The Arb you help maintain and support our research center, educational and public programs and you receive excellent perks and discounts! Plus your membership may be tax-deductible!
Summer Camp
Cancelled for 2020
The Arboretum at Flagstaff has decided to cancel all EcoExplorer Summer Camps for the 2020 season due to concerns regarding the health of your children, the general public and our staff. 
Learn More
Social distancing requirements have brought changes to our WALKS and CLASSES, as follows:
Registration 24 hours in advance is required — no walk-ins will be accepted
Class size is limited
Masks are required to participate
<!=========Grid View Template 2.3=========>
Sep
26,
2020
8:00 am - 9:00 am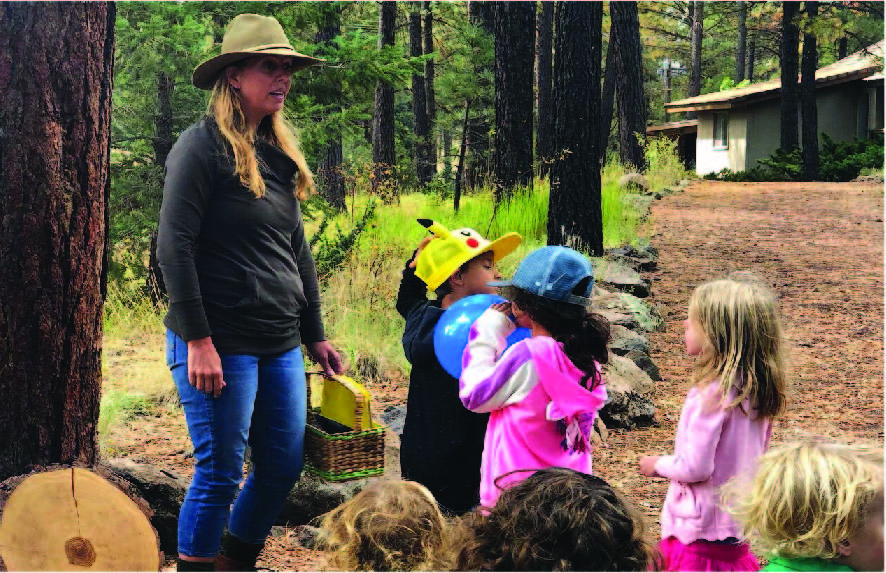 Sep
27,
2020
9:00 am - 12:00 pm
Host Your Event at the Arb!
Up to 250 guests can enjoy a beautiful natural setting with San Francisco Peaks as the backdrop. Ceremonies, receptions, and rehearsal dinners to make your day incredible.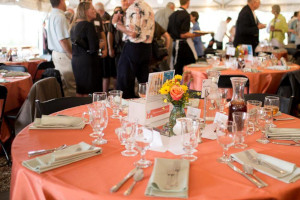 The Arboretum offers your guests the beauty and tranquility of being surrounded by the Coconino National Forest, while still offering modern amenities for comfort.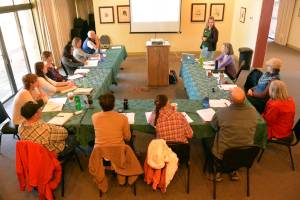 The Walter Reichardt House is the 1960s-era home of Arboretum founder Frances McAllister. It was renovated in 2007, and can now host groups of up to 40 people.
The Arboretum at Flagstaff
4001 S. Woody Mountain Rd. Flagstaff, AZ 86005
Many thanks to those who attended this year's virtual fundraiser! (skip to 15:20 for start of live content)