The Arb is open!  
Open to the public:  Wednesday through Sunday (CLOSED Monday and Tuesday)
ALL public buildings are CLOSED.  Please do not approach staff without a mask on.  Dogs are welcome, but are required to be leashed at all times.    Please pick up after yourselves and your dogs.
Donations are requested:  $5 per person/$3 per dog.
 Please read below for important information about visiting The Arboretum at Flagstaff.
May 12, 2020
To our valued members and guests,
"Nothing is so painful to the human mind as a great and sudden change." – Mary Shelley
I fully agree with Mary Shelley, and during this period of COVID-19 pandemic, all of us here at The Arboretum at Flagstaff have experienced the pain of change. However, to employ another quote by Alan Wilson Watts, "The only way to make sense out of change is to plunge into it, move with it, and join the dance." So, that is what all of us here at The Arb are planning to do, beginning with a revised 2020 schedule of events.
I have reviewed research on protocols for proper hygiene and resource needs to make those protocols possible, pandemic status and scientific model predictions, and perhaps most importantly audience readiness to once again participate in large group events. Based on what I have learned I have decided to cancel some of our larger, more popular events and redesign others. Please click here to see the table for our revised 2020 schedule.
Beginning May 16th, The Arb will partially open to the public and their leashed canine friends, meaning visitors will be allowed to walk the trails and gardens and view the outdoor exhibits, but public buildings will remain closed. This includes the Visitor Center, Horticultural Center, Research Greenhouse, and public restrooms. Public restrooms will remain closed until further notice as we install some hygienic upgrades. Guidelines for visiting The Arb at this time will be posted on site.
Because The Arb only supports seasonal visitation, we rely on your membership purchases and generosity to help us get through the off-season months. This year will be no different. Please consider making a donation when you visit and view the website often for changes and announcements of new self-guide materials, lessons for young learners, and photo and video contests!
Stay strong and be well,
Kristin E. Haskins, Executive Director
At 7,150 feet in elevation, The Arboretum at Flagstaff is a unique destination with a unique mission, specializing in plants native to the Colorado Plateau and northern Arizona. The Arboretum is home to 750 species of plants in greenhouses, gardens, and natural habitats–located on 200 acres deep within the Coconino National Forest. Once the home of founder and philanthropist Frances McAllister, The Arboretum today houses horticultural collections and rare plant specimens nestled among historic buildings in a natural setting.
Help support all that we do at The Arboretum at Flagstaff by purchasing a custom shirt, designed by Research Botanist Sheila Murray!  We have partnered with Bonfire to offer these shirts for a limited time.  You get a great shirt…we get a portion of the proceeds from the sale of each shirt.  Win/Win!  The campaign ends May 28th, so get your shirt ordered TODAY!  Thank you!
James Balog, Redbud tree in spring bloom, Maggie Valley, NC, April 2001. Photograph. ©2001 James Balog Photography/Earth Vision Institute. Courtesy of the artist.
The Arboretum at Flagstaff is a proud co-sponsor of the Honoring Trees Online Exhibition!  Click here to visit this amazing exhibit!
Honoring Trees invites us to reflect on the splendor of trees, the challenges climate change and human stresses pose to trees, and our opportunity to respond with creativity and courage. The exhibition features work by 14 of today's leading artists: James Balog, Edward Burtynsky, Judy Chicago, Jiyoung Chung, Nancy Cohen, Xavier Cortada, Dudley Edmondson, Lee Goodwin, Peter Handler, Claire Kelly, Maya Lin, Sheila Ransom, Alexis Rockman and Eric Serritella. An accompanying resource directory shows where you can help plant and care for trees and educate others about the importance of trees to our future. View the exhibition: www.honoringthefuture.org/honoring-trees
Honoring Trees An Online Art Exhibition Open Now FUTURE HONORING THE ® Creating Climate SmART Communities Honoring the Future, a nonprofit, harnesses the power of art to educate, empower and engage the public on climate change. We spark conversation, inspire action, and empower individuals, communities and businesses to create a climate smart world.
Donate to The Arb!
We have many projects, programs, gardens and initiatives worthy of support, some of these are Milkweed for Monarchs, the Penstemon Collection, our Mushroom Garden, Summer Camp Scholarships, Environmental Education, the Youth Climate Summit or simply donate to our greatest needs.  If there is a specific area of our organization that you would like to support, please note when you donate.
Your donations are critical to the success of The Arb!  Thank you for your continued support!
Open 9 am to 4 pm
Wednesday through Sunday (CLOSED Monday/Tuesday)
2020 Suggested Donations: $5 per person $3 per dog
 Last admission is 3:30 pm

All dogs MUST be leashed.  Please pick up after your dog.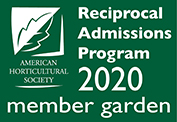 The Arb members get free admission to any of the 330+ gardens listed on The AHS Website. It's a great deal, since our memberships start at $40, while many gardens charge much more!
*This is not a membership to other gardens; only daily admission is reciprocal.
Join the Arb!
By becoming a member of The Arb you help maintain and support our research center, educational and public programs and you receive excellent perks and discounts! Plus your membership may be tax-deductible!
Military and Seniors 65 and over get 10% off any level of membership — please call to place your order.
Summer Camp
Cancelled for 2020
The Arboretum at Flagstaff has decided to cancel all EcoExplorer Summer Camps for the 2020 season due to concerns regarding the health of your children, the general public and our staff. 
Learn More
Social distancing requirements have brought changes to our WALKS and CLASSES, as follows:
Registration 24 hours in advance is required — no walk-ins will be accepted
Class size is limited
Masks are required to participate
<!=========Grid View Template 2.3=========>
Host Your Event at the Arb!
Up to 250 guests can enjoy a beautiful natural setting with San Francisco Peaks as the backdrop. Ceremonies, receptions, and rehearsal dinners to make your day incredible.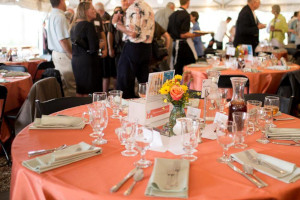 The Arboretum offers your guests the beauty and tranquility of being surrounded by the Coconino National Forest, while still offering modern amenities for comfort.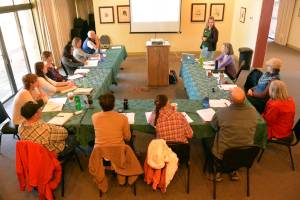 The Walter Reichardt House is the 1960s-era home of Arboretum founder Frances McAllister. It was renovated in 2007, and can now host groups of up to 40 people.
The Arboretum at Flagstaff
4001 S. Woody Mountain Rd. Flagstaff, AZ 86005
Arb featured in Hairy Bikers gourmet road food video!