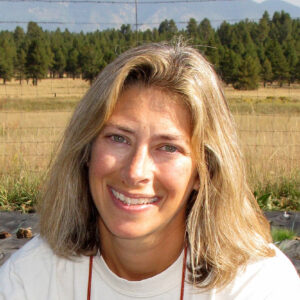 Kristin Haskins, Ph.D.
Executive Director, ext.114
Kris started with The Arboretum in 2006 after a three-year post-doc at Northern Arizona University (NAU) working in a mycorrhizal ecology laboratory. After growing up in New Hampshire, Kris moved to Lexington, KY where she completed her B.S. and M.S. in Biology at The University of Kentucky. She then attended NAU for her dissertation work in piñon-juniper ecosystems. Currently, her research interests include conservation ecology of rare plants, restoration ecology and developing native plant materials for re-vegetation. Kris completed co-editing a technical book in 2012 on plant reintroduction entitled, Plant Reintroduction in a Changing Climate: Promises and Perils, with her dear colleague Dr. Joyce Maschinski. Dr. Haskins lives happily with her husband, two boys, two horses, two dogs and twelve chickens. In her rare spare moments, she enjoys horseback riding, reading juicy fiction novels, and playing with her kids.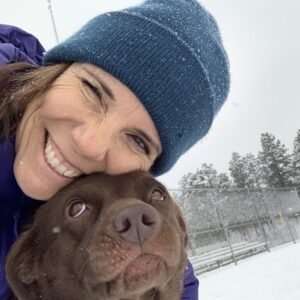 Kirsten Mead
Finance Manager, ext.109
kirsten.mead@thearb.org
Kirsten is virtually a native of Flagstaff, having lived here since she was seven years old.  She graduated from Northern Arizona with a BS in Criminal Justice.  For nearly 10 years Kirsten owned and operated a successful scrapbook/craft store, where she was allowed to expand her creativity and accounting skills.  When her daughter was heading to college, she left the creative world for university accounting, which led to The Arboretum. Kirsten and her husband Don (a true Flagstaff native) have an adult daughter and a menagerie of dogs and cats.  They enjoy hiking around Flagstaff and Sedona, kayaking and paddle-boarding in northern Arizona's waterways and traveling to beach destinations.  Kirsten loves mixed media art and attending art retreats, reading novels, podcasts, hanging out with family and chasing sunsets.
Sheila Murray
Research Botanist, ext.112
Sheila's main interests are the rare and endangered plants of the Colorado Plateau, and she contributes to The Arboretum's mission by collecting, growing, and studying these native plants. Sheila grew up in the small ghost town of Jerome, AZ and has always had a love of the outdoors. She moved to Flagstaff to pursue a career in the natural sciences, and received her B.A. in Environmental Sciences from Northern Arizona University. She has been on the plant research track at The Arboretum since 2001. When she finds free time, she enjoys river rafting, hiking, cross-country skiing, creating botanical illustrations and indulging in other forms of artwork. Most of her free time activities inevitably include botany in some fashion.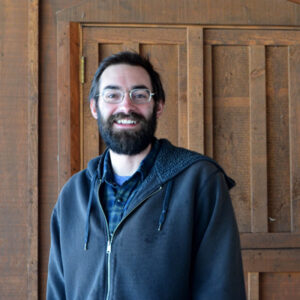 Michael Finney
Facilities Manager
michael.finney@thearb.org
A Flagstaff native, Finney grew up enjoying a childhood lived in the areas canyons, woods and creeks.  Finney holds both a BFA in Museum and Community Education and a BFA in Studio Art Photography from the University of Arizona. He is currently an Arizona State University Masters Candidate in the Fulton School of Engineering.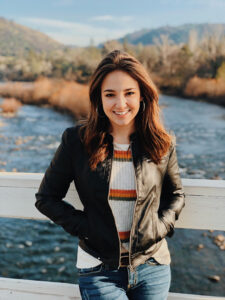 Devon Schmitt
Marketing Assistant
devon.schmitt@thearb.org
Devon grew up along the East Coast and in Colorado before moving to Flagstaff to attend Northern Arizona University. She is graduating with a BS in Advertising and a minor in Business Administration this spring. She has always wanted to pursue a career in art and design, which led her to The Arboretum in 2019, first as an intern and then as the Marketing Assistant. Whenever she has free time, you'll likely find her with a paint brush in hand, going on hikes, or finding new places to eat at in Flagstaff.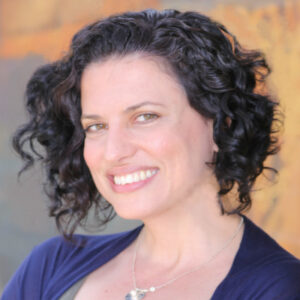 Alexis Holle
Wedding & Banquet Coordinator
alexis.holle@thearb.org
Alexis Holle has lived in Flagstaff since 2000. After graduating from Southern Illinois University with a BFA in Painting, she headed west in search of an artistic and open-minded community in which to raise her then infant son. She found what she was looking for in Flagstaff, and has been an active member of the downtown cultural scene ever since. In addition to her artistic roots, she has extensive experience in the hospitality industry, having worked for several restaurants and catering companies over the years. She was also the owner and proprietor of Sundara, a boutique, art gallery, coffee house and music venue formerly located in downtown Flagstaff, from 2007-2013.
Current job and internship openings are listed below. If you are interested in an internship with us not listed, please contact our Executive Director at kristin.haskins@thearb.org
To apply for a position please submit, electronically: 1) A resume, 2) A letter of interest in the position, and 3) Up to three references with contact information to: Kristin.Haskins@thearb.org and thank you for your interest!
Education Programs Assistant (start date TBD)
This position is responsible for assisting the Education Programs Manager with all tasks. These tasks may include school field trip leading and scheduling, summer camp staff assistance, and docent tours. Additionally, this position will be in charge of training and scheduling volunteer Segway tours and occasionally leading said tours.
Visitor Center and Facility Rental Coordinator (start date TBD)
Organizes and supports multiple important functions including, management of Visitor Center (VC) staff and gift shop, facility rentals, and membership coordination.
Summer Camp Intern
The Arboretum at Flagstaff's Eco-Explorers Summer Camp program is age-specific, place-based, and
hands-on. We aim to teach campers about the ecology and natural history of the Colorado Plateau,
instill a sense of connection with the natural world, and have fun while we're at it!