The Arb is committed to creating educational opportunities for all age groups to learn and connect with the Colorado Plateau and the native environment of northern Arizona.
Education programs are supported by the Arizona Community Foundation.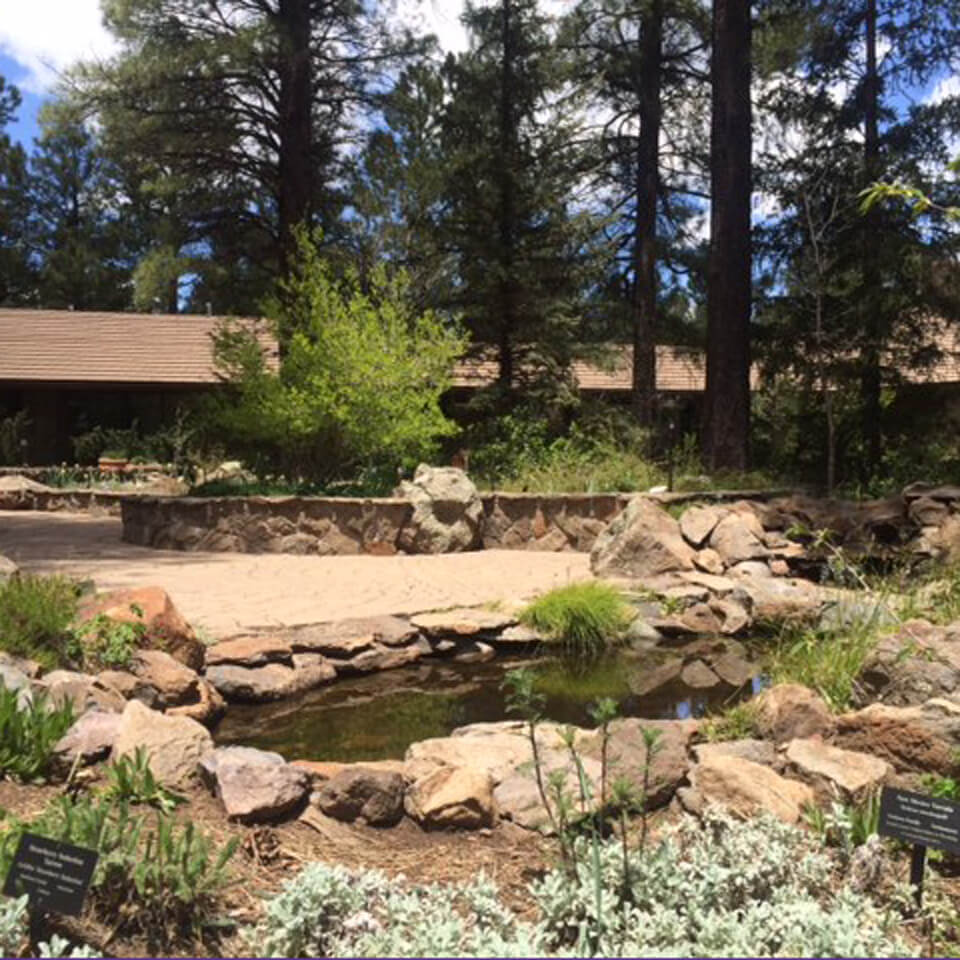 Learn about our mission and the Arboretum's founder, Frances McAllister, her generosity, passion for gardens and the history of how the Arboretum became.
Find out about our current job openings and internship opportunities. See our current staff members and board.
Our ever popular summer camps are always a fantastic outdoor adventure for kids ages 4-13.
Adequate planning and preparation is essential for high desert gardeners in Flagstaff. The short growing season and erratic freezes present a unique challenge. Learn more from our experienced staff about seasonal gardening tips, water conservation practices, and browse through our directory of regional native flora.
Conservation
We can see all around us that temperatures are rising, snow and rainfall patterns are shifting, and more extreme weather events—like heavy rainstorms and record high temperatures—are occurring. The climate of the American Southwest is experiencing many of these changes. Over the last century, the average annual temperature has increased by about 1.5°F.  Visit our Climate Change Center information here.