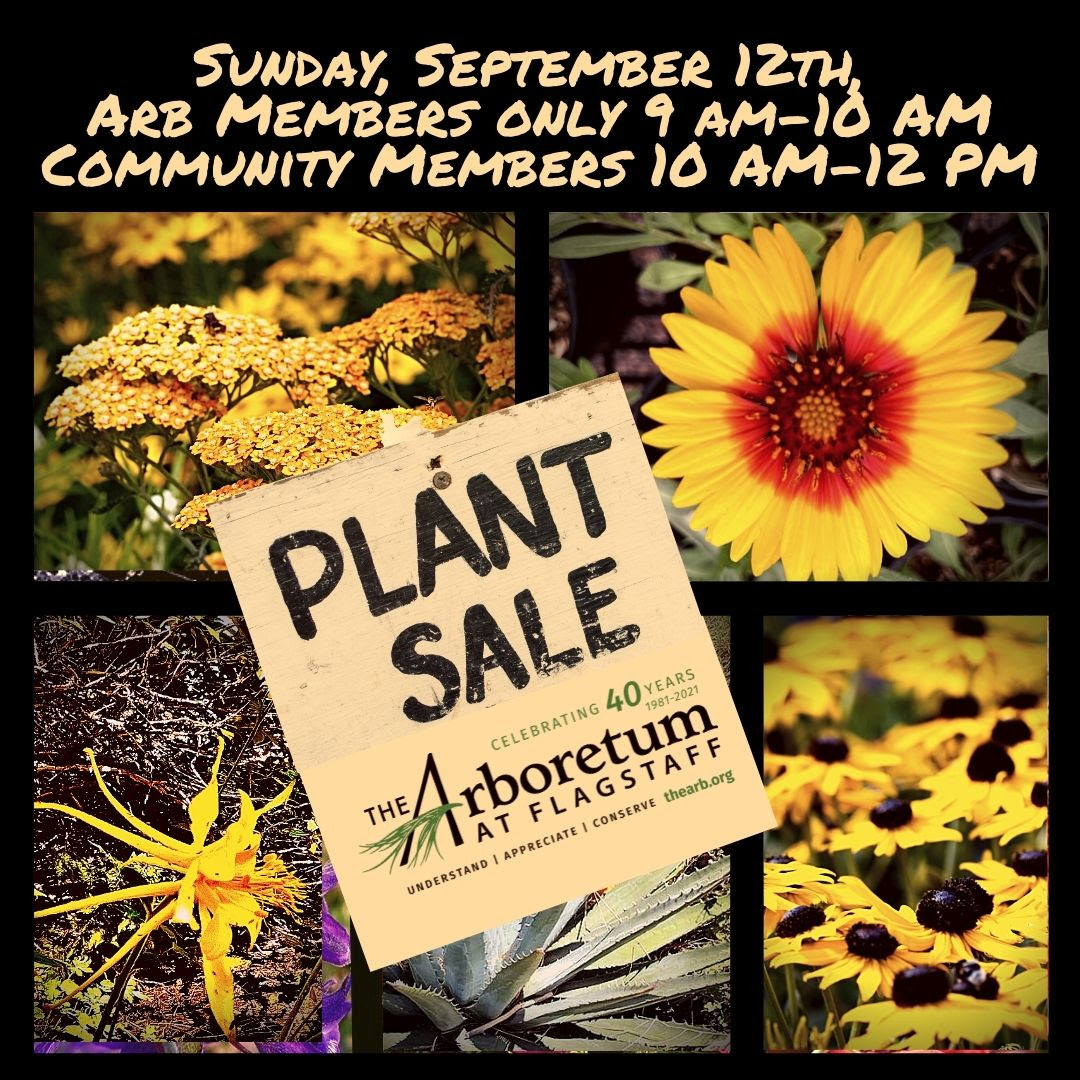 Do you hear that sound? It's the sound of baby native plants growing big and strong just so they can go home with you. Get ready Flagstaff – this year The Arboretum will host two plant sales, July 17th and September 12th! The sale will take place IN PERSON.  
Looking for native plants to add to your garden? Visit our Plant Sale in person on Sunday, September 12th!  Help our ecosystems flourish and help support The Arb when you buy and plant a plant from our sale.  You'll find native plants for fall planting!   Our plants are locally grown, giving you an edge to succeed in high altitude gardening.
Arboretum at Flagstaff members get in early (9 am to 10 am) for the best selection AND receive 10% off their plant purchase!
The general public is invited to purchase beginning at 10 am.  Plant sale ends at noon.
Admission is FREE for all visitors on September 12th, but entry for non members is not until 10 am.